7NOW
the thing
> 7-eleven's new delivery service.
the idea
> laziness continues to catapult humanity forward. stay lazy.
the team
>
emmaline terry
(AD)
print
---
ooh
---
twitter
---
instagram
An IGTV show hosted by Danny McBride. Users throw inventions at him and he explains their lazy origins.
---
the lazy-leaderboard
If laziness catapults humanity forward, lets create an in-app loyalty program that rewards people for being lazy. The leaderboard updates in real time and is visible in-app.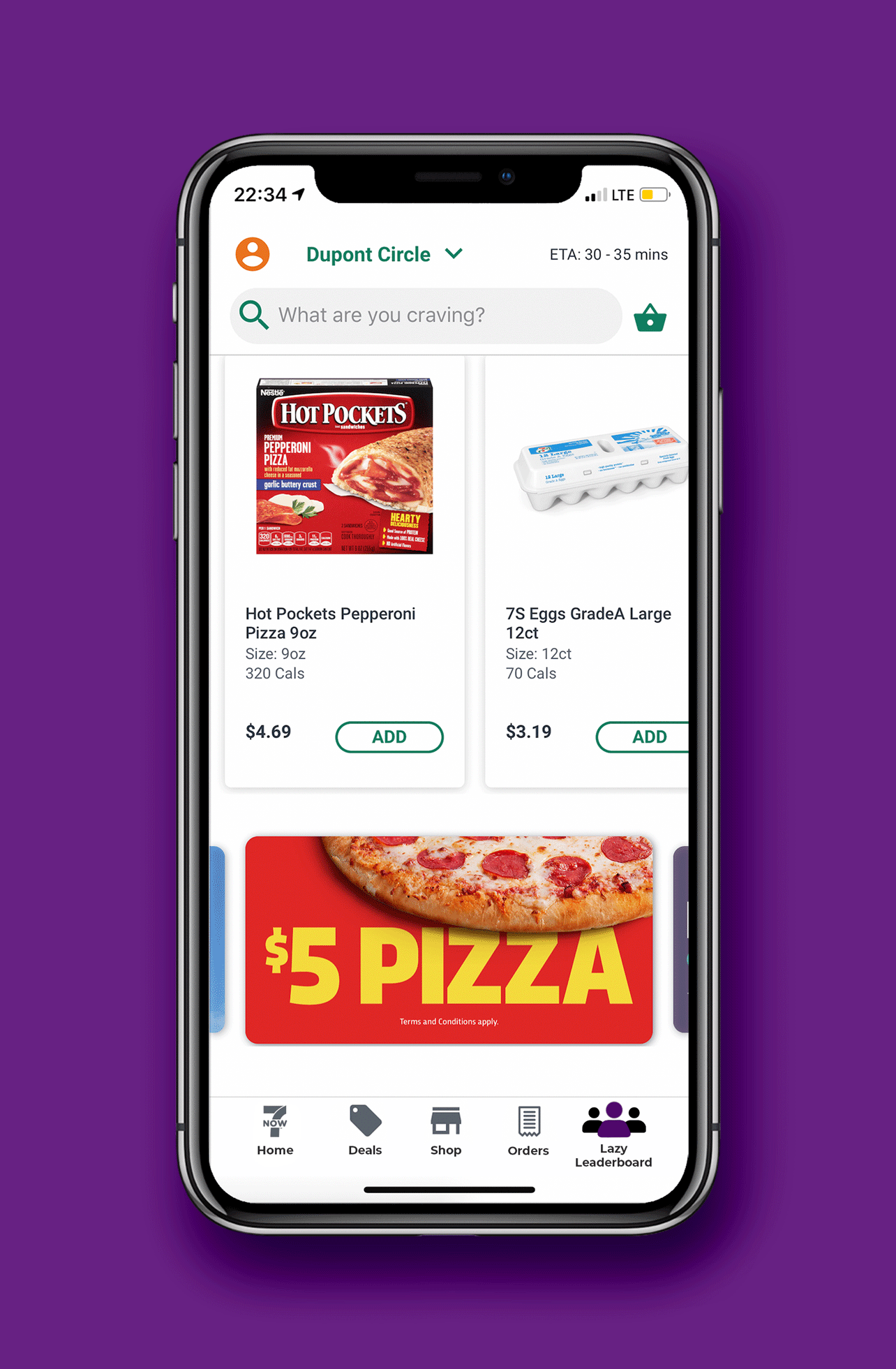 how do you earn points?
delivery
: points for every delivery, extra points for multiple deliveries in a day.
partnerships:
partner with Uber to reward people who take rides under a mile, partner with Netflix to reward people who binge for 4+ hours straight.
what do you win?
Discounts, free delivery and merch. The ultimate winner at the end of the year, fittingly gets a kitschy gold LaziestBoi.
---
radio
---
preroll
---
upasti basappa | upasti.basappa@gmail.com