LG X NTS | Set the Moods

---
An IFA activation. LG's new fridge comes with built-in bluetooth speakers and color-changing LED-panelled doors with thousands of combinations you can control from your phone. It has all the ingredients to set any mood. We decided to demonstrate at a mood-shifting pop-up at IFA, Berlin in partnership with the deftest curators of sound — NTS Radio.
---
The experience — "Notes + Tones" — took guests on a journey through many moods with the spatial palette and lighting design (a *lot* of fridges were involved), the music, and the cocktail menu shifting through the evening.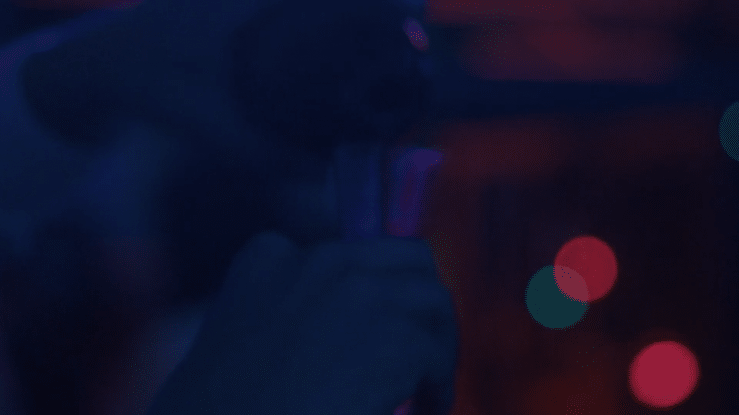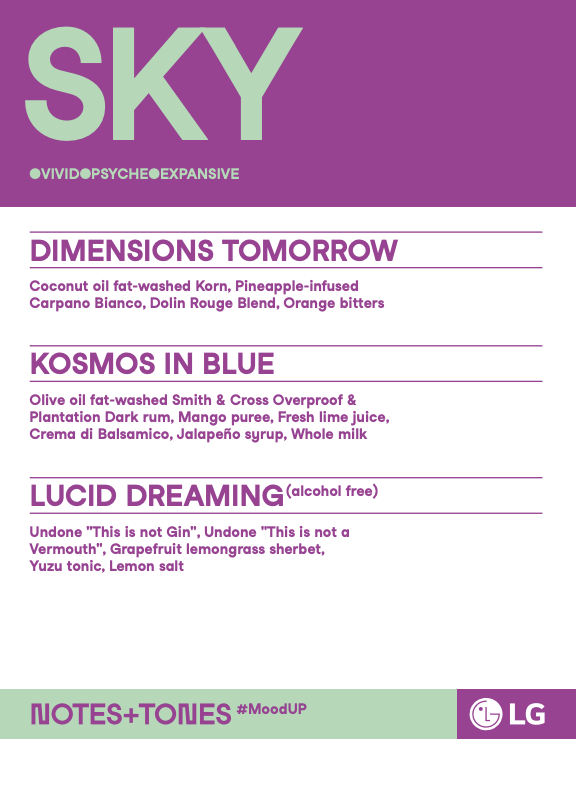 Moods > Roots featured flavors like whiskey, chocolate, and mezcal, warm, natural tones, and deep, earthy, resonant sounds from roots reggae to jazz. Island was expressed with notes of

gin, grapefruit, and botanicals, shades of blue, and lush poolside cuts, soulful synths, and balearic ambience.

Sky was all about punchy flavors like rum, coconut, and mango, bright hues, and vivid expansive tracks, from cosmic ambient to glossy electronica.

Post-event > Guests left with a printed set of cocktail/playlist pairings that helped them remix their favorite mood at home. The mood mixes from the evening were featured on NTS Live ︎︎︎.

---
︎ Made with the team @ Stink Studios ︎ Role: concepting, positioning, copywriting, naming, event flow, PR