TILE
the thing
> blue-tooth enabled devices that help you keep track of your stuff.
the idea
> tile is for losers.
the team
>
mila wizel
(AD)
print
---
ooh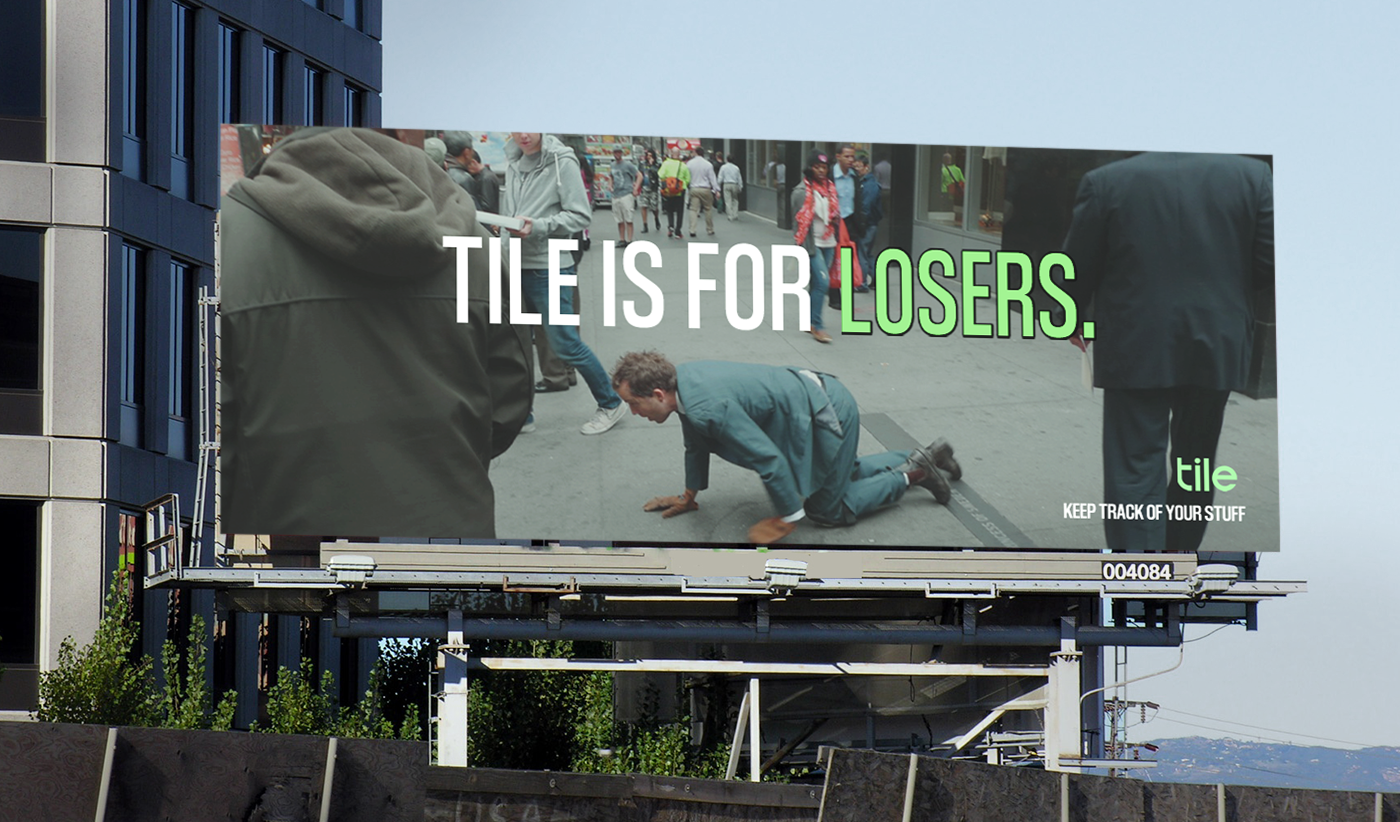 ---
stunt
Tile hides free devices in places only people who've lost something would look — under seats, by dumpsters, on random street corners.
---
airline partnership
complimentary branded bag tags at check-in.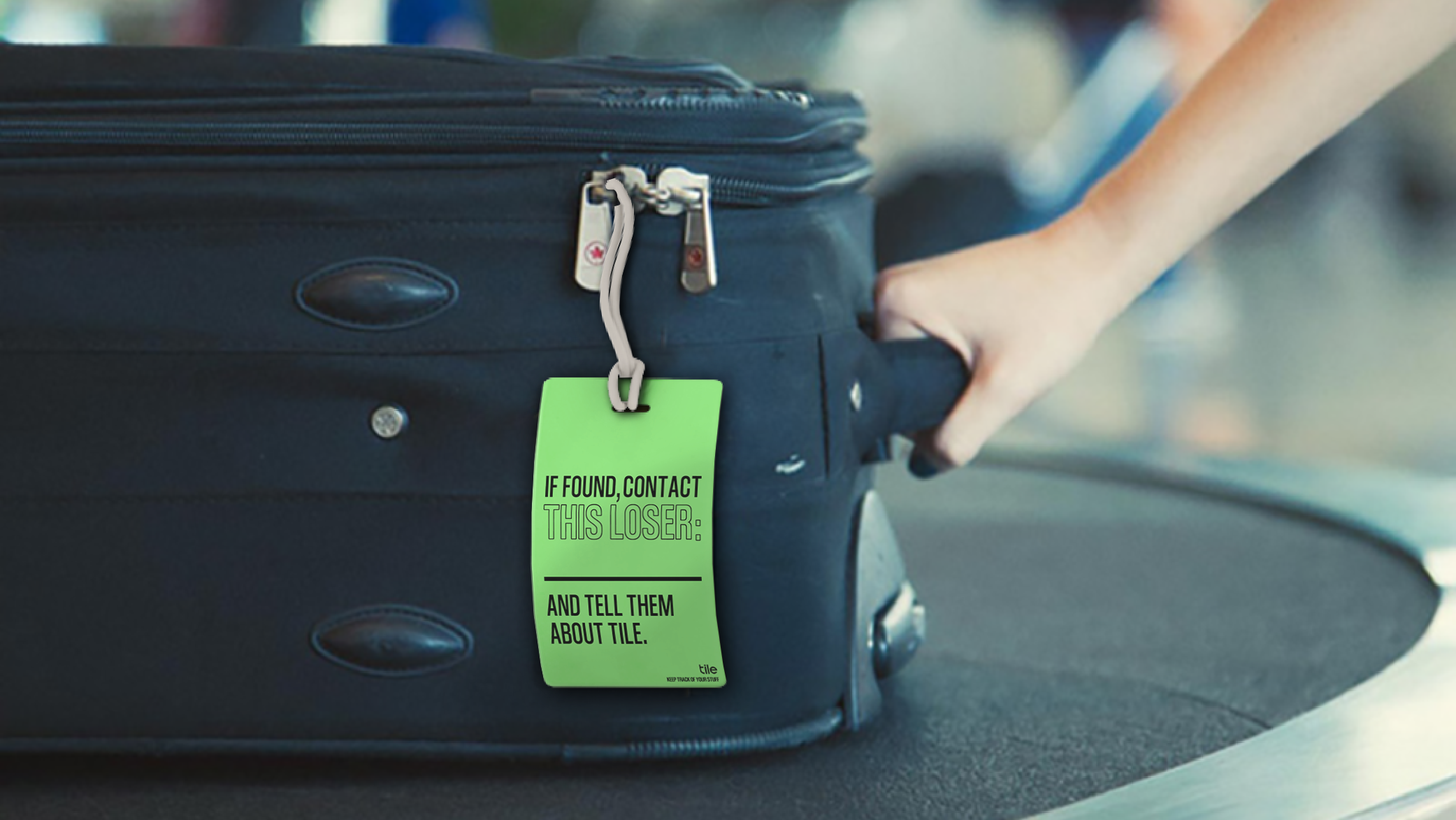 ---
the tile box
to keep track of extra small, extra loseable stuff inside your bag.
---
upasti basappa | upasti.basappa@gmail.com